Time for a Year in Review 2022 with PDM Analysis 
It has been a fantastic year for PDM Analysis, so good we want to have a year in review to remember every instant of it. Join us as we relive all the wonderful moments we experienced in 2022.
SCORG got upgraded
The year started off strong as we introduced updates and new features to our SCORG software. SCORG is our industry-leading grid generation and performance prediction software for positive displacement machines. SCORG V2022 included:
Design Exploration Framework
Profile Position Check Utility
Improvements in Thermodynamic Model
NIST – REFPROP 10 Integration
Calculation of Screw Expanders
Performance Map Diagrams
Rotor Deflections
Updated GT-Suite models and Optimisation
The best part of the update was that these same, new features were included in SCORG alto, the cloud platform hosted in Microsoft Azure, enabling you to design and analyze screw machines using the software SCORG.
If you haven't already, be sure to download the free SCORG demo here.
PDM Analysis Webinar Series
In 2022 we also introduced a three-part webinar series. Our first webinar was to introduce the latest features to SCORG v2022. Prof. Ahmed Kovacevic and Dr. Sham Rane discussed the ways in which the software and its new features could be used in designing and optimizing positive displacement machines.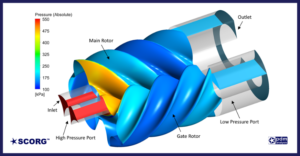 The second webinar was on the Modelling of refrigeration screw compressors and expanders, Prof. Ahmed Kovacevic discussed how the new features introduced in SCORG V2022 help with the design and analysis of screw compressors and expanders. Prof. Kovacevic provided insights on how to introduce improvements in the performance of these machines that would help conserve energy and provide an advantage.
The third webinar, on the topic of Design exploration for positive displacement machines in SCORG, was led by Dr. Sham Rane. He discussed the latest Design Exploration Framework available in SCORG V2022 for analysis and evaluation of twin-screw compressors and expanders. He also used a few design scenario demonstrations to study the influence of parameters on twin screw compressor performance.
Attending Events in 2022
PDM Analysis participated and exhibited at a handful of events in 2022, making our presence internationally. From Europe to North America, we ensured the world was introduced to SCORG and the amazing work we at PDM Analysis do in the industry.
Air Tech 2022, UK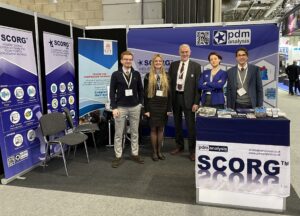 Early in the year, between April 5th and 7th, we attended Air Tech 2022, the UK's only dedicated exhibition for the compressed air, generators, and vacuum market. At Air Tech, we were pleased to participate in the various presentations and panel discussions available. At the same time, we exhibited PDM Analysis and the work we do, introducing participants to our consulting services as well as SCORG with its newest features.
Herrick Conferences, USA
In July, the PDM Analysis team attended Herrick Conferences in West Lafayette, Indiana, United States. More than 800 industry experts from 30 countries came to Purdue to present cutting-edge research, exchange ideas, and tour the fantastic facilities of Herrick Labs. Even more impressive when you realize this event marked 50 years since the first Herrick Conference hosted by the Purdue University of Mechanical Engineering.
ICSM 2022, Germany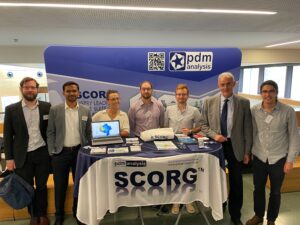 We didn't stop there, PDM Analysis also made our presence known at we attended the 11th International Conference on Screw Machines (ICSM 2022) at TU Dortmund, in Dortmund, Germany.
Alongside exhibiting SCORG, we supported our colleagues from the City, University of London who presented three papers as well as 3 science updates. One such update was given by Prof. Ahmed Kovacevic regarding the CERES Industrial Consortium for Compressors and Expanders in Future Energy Systems.
Chillventa 2022, Germany
In October 2022, we exhibited at Chillventa 2022 in Nuremberg. The trade show lasted three days, with hundreds of exhibitors from the industry sharing their experiences and advancements in the industry. We took advantage of every moment to exchange ideas with our colleagues in the field, as well as visit panel sessions and presentations. Prof. Ahmed Kovacevic also spoke at Chillventa 2022 about Modelling Screw Compressors and Expanders for HVACR using our SCORG software.
Other Events, Remote
Our director, Prof. Ahmed Kovacevic, then spoke at the UK's largest renewable and low-carbon energy event, Smart Efficient Compression – Reliability, and Energy Targets at All-Energy Exhibition and Conference, which took place in May 2022.
Finally, on November 15, 2022, Prof. Ahmed Kovacevic gave a keynote speech on the topic of Heat pumps at the 2022 Silk Road International Conference on the Cooperation and Integration of Industry, Education Research and Application. The talk was organized by the Xi'an University of Technology, on the topic of "Pump storage and energy storage technology".
CERES Launch

Our colleagues at City Compressors established the CERES Industrial Consortium, and PDM Analysis is a founding member. The Consortium provides a forum for industry and academia to coordinate pre-commercial (TRL 1-3) research on industry-relevant compression technologies for the energy transformation sector. It was officially launched on the 13th of May 2022, with this also marking its first meeting.
The second meeting was held on November 3, 2022. This whole-day hybrid event was chaired by Prof Ahmed Kovacevic and attended by CERES partners from the industry and guest researchers from TU Dortmund.
Award of Excellence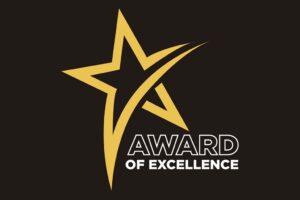 To mark an already fantastic year, we were very grateful to be recognized by "South East Star" magazine with a special award; The Award of Excellence 2022. The award recognized PDM Analysis and our SCORG software for our contribution to and excellence in the Specialized Design & Analysis of Screw Machines.
Publications
This year, we published a few papers on various topics concerning screw compressors, their application, and their analysis. SCORG was a recurring topic in much of the research, namely its use for designing, analyzing, and optimizing screw machines. If you missed it, catch up on the latest publications here.
Testimonials
We always put our SCORG users first, so keeping them happy is a priority. That is why the greatest attestation to our success is the praise from our customers and SCORG users.
Please don't take our word for it, read some of the amazing testimonials our users have left.
Upcoming events
While the year has been full of amazing events, we always look to the future. PDM Analysis will be sponsoring the 13th International Conference on Compressors and our Systems co-organized with the Center for Compressors at the City, University of London which will be held in September 2023. The conference will provide a forum for debate on developments in air, gas, and refrigeration compressors, vacuum pumps, expanders, related systems, and components. It will include participation from manufacturers of compressors, expanders and systems, control systems, equipment suppliers, users, and research organizations.