User Profile allows the the rotor profiles to be imported from a point coordinate file. The point coordinate file may be produced by profile generation, conversion of the CAD geometry or by measurements of the profile on CMM machines. User is required to set the units of imported profiles, adjust the axis distance and save the imported original profile in order to use it in calculation.
User profile tab shown in the figure below also provides functionality to adjust the user profile to the configuration required for further calculations and helps to scale the profile in order to change the size of the analysed machine.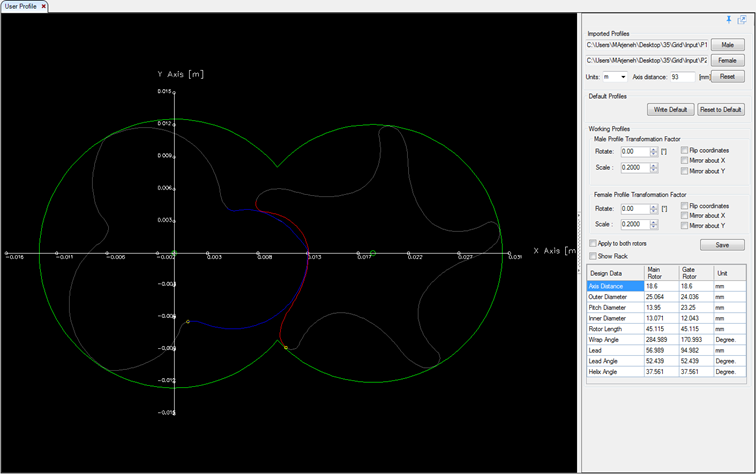 The position and orientation of imported user profiles is shown in the figure below.  Should it be necessary to rearrange, invert or scale them then the editing tools described in User Profile may to be used. The imported profile will already include all clearance gaps.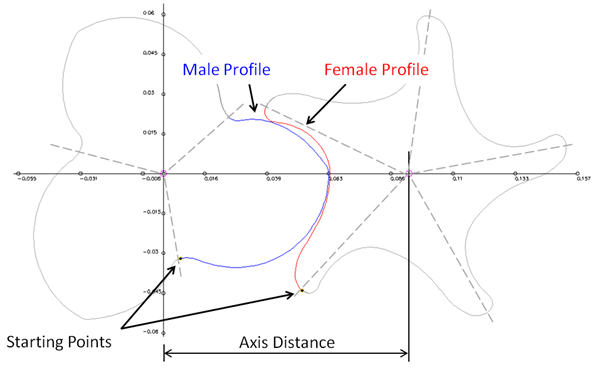 The same rule applies to rotor transformation of both male and female rotors. If Apply to both rotors option is checked they will be adjusted simultaneously.