Reflecting on the 13th International Conference on Compressors and their Systems
Reflecting on the 13th International Conference on Compressors and their Systems, organized by the Centre for Compressor Technology at City, University of London, one word comes to mind: Exceptional.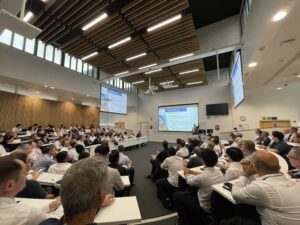 It was an exceptional gathering of industry experts, researchers, and academics. From the insightful keynote speakers to the in-depth discussions on compressors and compression systems, the conference was a remarkable event. Let's take a look back at the highlights of this year's conference.
A Stellar Lineup of Keynote Speakers
The anticipation for the conference was palpable, thanks to the stellar lineup of keynote speakers who graced the event. These distinguished individuals brought their wealth of knowledge and experience to the forefront, enlightening attendees on crucial topics.
Here's a glimpse of the keynote speakers and their fascinating topics:
Prof. Ian Arbon CEng CEnv – Prof. Arbon discussed the challenges and opportunities associated with "Hydrogen and Its Impact on Achieving Net Zero Targets."
Prof. Graeme Maidment FInstR – His keynote, "GreenSCIES: A Smart Local Energy System in Islington," shed light on sustainable energy solutions.
Dr. Jin Yan – Dr. Yan's presentation focused on "Low Carbon Heating Solutions via Heat Recovery with Heat Pump," a topic of utmost importance in the quest for sustainability.
Dr. Markus Röhner – Attendees were treated to insights into "Recent Innovations in Turbo-compressors," a field that continues to evolve.
Prof. Ooi Kim Tiow – Prof. Tiow explored the intricacies of "3D Printing for Compressor Design: Limitations and Advantages."
The depth and breadth of knowledge presented by these experts left an indelible mark on all conference attendees, offering fresh perspectives and inspiring ideas.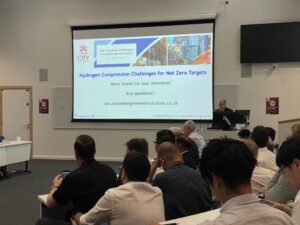 Reflecting on the expertise of the 13th International Conference
The 13th edition of the International Conference on Compressors and their Systems was a testament to the conference's rich history and its continued relevance in the field. Organized by the Centre for Compressor Technology at City, University of London, this three-day event provided a platform for advancements in air, gas, and refrigeration compressors, vacuum pumps, and expanders.
This year's program was notable for its inclusivity, featuring industry sessions on high-importance topics alongside traditional keynote addresses, research presentations, and technical papers. The fusion of these elements created a more cohesive and informative experience for all attendees.
The conference's origins date back to 1999 when it was organized by the Fluid Machinery Group of the Institution of Mechanical Engineers (IMechE) with support from Holroyd. In 2009, the Centre for Compressor Technology at City, University of London took over its management, turning it into a biennial event renowned worldwide for its contributions to both industry and academia.
Key partners, including IMechE, the International Institute of Refrigeration (IIR), and the Institute of Refrigeration (IOR), have played a pivotal role in the conference's continued success. Of course, PDM Analysis has been there since the beginning in the role of sponsor and supporter.
The Committees Behind the Scenes
Behind the scenes, three committees ensured the conference's seamless execution:
Organizing Committee: Chaired by Prof. Ahmed Kovacevic, this committee comprised individuals from the Centre for Compressor Technology, the events team at City, University of London, representatives from partner institutes, and Platinum and Gold sponsors.
International Liaison Committee: Comprising distinguished members from industry and academia, this committee advised the organizing committee on industry trends and topics of interest to conference delegates, while also promoting the event globally.
Programme and Scientific Review Committee: Chaired by Dr. Matthew Read, this committee played a vital role in curating an outstanding program and ensuring the presentation of high-quality research papers.
Expanding Knowledge with the Short Course & Forum
Since 2012, the conference has been preceded by a two-day Short Course and forum on Computational Fluid Dynamics (CFD) in rotary positive displacement machines, led by Dr. Sham Rane. This additional opportunity for learning has enhanced the conference's appeal to those interested in CFD applications.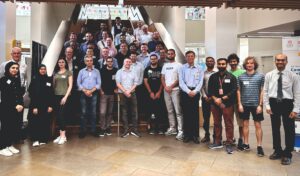 As we look back on the 13th International Conference on Compressors and their Systems, we are reminded of the collaborative spirit and dedication of the compression industry. The insights shared and connections made at this event will undoubtedly shape the future of compressors and compression systems.
For more information and updates about future conferences, visit the official conference website. We look forward to the next gathering of compressor enthusiasts, researchers, and industry leaders!
To stay up to date with PDM Analysis, follow us on LinkedIn and Twitter.