PDM Analysis is proudly sponsoring the upcoming 5-day Rankine 2020 conference – Advances in Cooling, Heating and Power Generation, to be held on 27 Jul 2020 – 31 Jul 2020.
Over the five days, delegates will explore research and developments in the closely related fields of power cycles, working fluids and RACHP applications. They will take away insights into new opportunities to deliver efficient, sustainable and environmentally friendly solutions.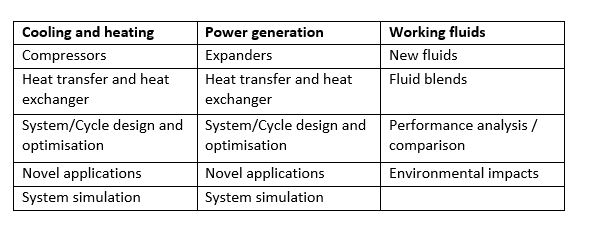 Conference Themes and Topics
There will be many exciting talks and webinars, and although this year the conference will be held online, we will still be able to engage with you through the virtual exhibition! We are excited to showcase our latest developments of the software SCORG and our new cloud solution SCORG alto.
Researchers from our partner institution City, University of London will be presenting paper on "Performance Prediction and Optimisation of Twin‐Screw Expander" (Paper ID:1146). The full list of abstracts can be read here.
** AS SPONSORS OF THE STUDENT PRIZE WE HAVE A SPECIAL OFFER **