PDM Analysis proudly sponsors the upcoming 3-day online 12th International Conference on Compressors and their Systems to be held on 6th- 8th September 2021 organised by the Centre for Compressor Technology at City, University of London.
Over the three days, delegates will participate in a forum for developments in air, gas and refrigeration compressors, vacuum pumps, expanders. The programme is more cohesive this year by including industry sessions on high-importance topics and the traditional keynote addresses, research and technical papers, podium papers, and discussions.
Short Course
The Conference will be followed by a Short Course and Forum on Computation Fluid Dynamics in Rotary Positive Displacement Machines, taking place on 9th – 10th September 2021, which will be run as a virtual-only event. More information
The forum will provide test results of dry air and oil injected twin screw compressors, a roots-blower, a dry air single screw expander and an ORC vane expander data for benchmark studies.
This short course/forum will bring benefits to engineers, engineering managers and specialists from industry, students, researchers and educators from academia and anyone who is interested in the modelling and design of rotary positive displacement machines.
Sponsor Area
There will be many exciting talks and presentations, and although the Conference will be held online this year, we will still be able to engage with you through the virtual exhibition! In addition, we are excited to showcase our latest developments of the software SCORG and our most advanced cloud solution, SCORG alto.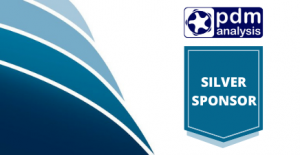 As a silver sponsor, we prepared valuable gifts. During the Conference, visit the sponsor area to win branded gifts or a free licence. It will be a great opportunity to get to know each other better.
Live Demo
Do not miss Live Demo Session on the Conference! Live Demonstration of SCORG and GT-Suite simulation software will be held on Tuesday 07/09/2021. Professor Ahmed Kovacevic and Jon Harrison will show how to use SCORG and GT-SUITE for rapid virtual development of screw machines.
Recommend Presentations
We strongly recommend the following presentations:
Bi-Directional System Coupling for Conjugate Heat Transfer and Variable Leakage Gap CFD Analysis of Twin-Screw Compressors
Sham Rane, Ahmed Kovačević, Nikola Stošić, Ian Smith
City, University of London, United Kingdom
A Thermodynamic Chamber Modelling Approach for Oil Free and Oil Injected Twin Screw Compressors
Gautham Ramchandran, Jonathan Harrison
Gamma Technologies LLC., United States of America
Numerical evaluation of an Oil Free Screw Compressor's Suction port design using Ansys CFX and SCORG
Shubhankar Jayant Tankhiwale1, Abhijeet Birari1, Neeraj Asati1, Suraj Abdan1,2, Akash Dagwar1, Ahmed Kovacevic2, Sham Rane2
1Kirloskar Pneumatic Company Limited, India; 2City University of London, United Kingdom
Design, Testing and Feasibility Analysis of an Oil-Free Twin Screw Compressor with In-Chamber Flash Cooling
Graham Stupple
Jaecklin GmbH, Unterer Talweg 50, 86179 Augsburg, Germany
The full list of presentations can be read here.
Presentation about our company which was shown during the Conference