The thermodynamic module is used to perform thermodynamic calculation based on the multi-chamber thermodynamic model which integrates conservation of mass and energy applied to a control volume. The boundary conditions to this model consist of the suction gas pressure and temperature, the discharge gas pressure and additional inputs in case of oil injection. The performance prediction calculation provides variation of the internal pressure and temperature within the cycle, indicated power, leakage flows, mass flow rate, volumetric and adiabatic efficiencies. Inputs into the thermodynamics module are specified on left of the diagram below while the results which could be presented in the textual or graphical form are shown on right.
All values are calculated for realistic port and leakage areas.
Thermodynamic model provides initial and boundary conditions for CFD and FEM and allows use of integrated approach to performance calculation.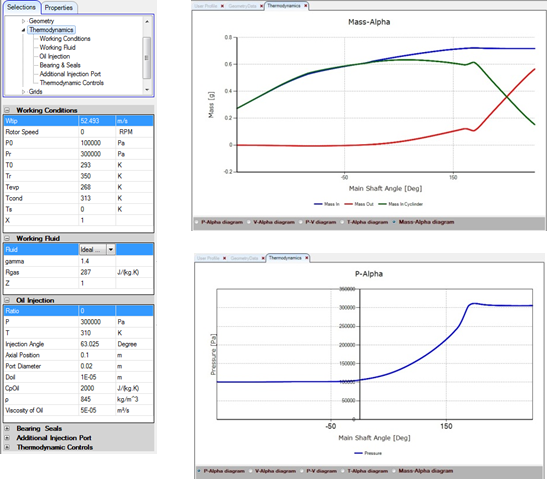 Quasi 1D Formulation
Gas Pressure, Temperature
Leakages and Efficiencies
Power and Mass Flow