Geometry characteristics of a screw machine must be calculated for a given profile and parameters that define screw machine geometry such as wrap angles, length…. The calculated values in this module include:
Size of the control volume in respect to the angle of rotation,
Area of the inlet, outlet and injection ports as function of the angle of rotation and
Leakage areas through interlobe, radial, axial and blow hole gaps as function of angle of rotation.
This is required as the input to multi-chamber thermodynamic calculation and grid generation. The inputs for calculation of geometry parameters are shown on the left side of the figure below while the results which could be graphically reviewed are shown on right.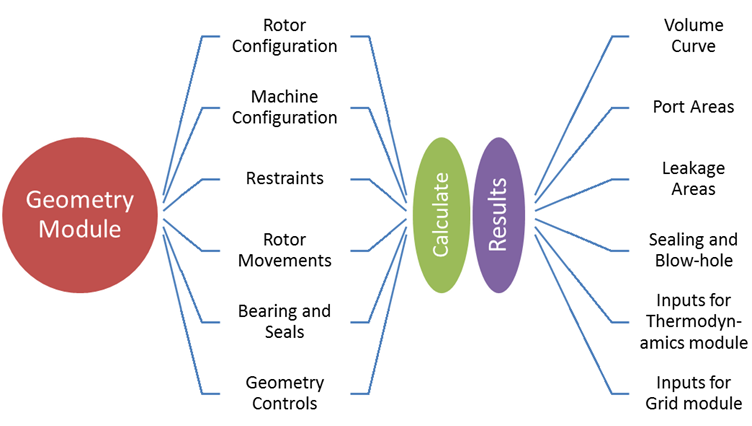 Some of the inputs and outputs form the geometry module are shown on this slide. For more information see the gallery.